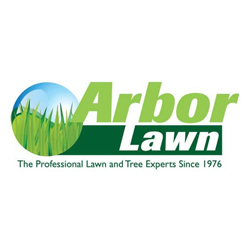 ArborLawn
Service Technician
Sorry, this job has expired.
Lansing, MI, United States
Paid holidays, Paid vacation, 401K / Retirement plan, Life Insurance, Health Insurance
ArborLawn is seeking a Lawn Care Technician
$16.00 to $20.00/hour depending on experience
Full-time positions available!
Qualifications
Need a willingness to work outdoors with strong work experience.
Self-motivated and take pride in high quality workmanship
Have good verbal skills and desire to work with people
Good health, ability to lift 50+ pounds
Ability to work both independently and on a team
Have a positive attitude and eagerness to learn new skills
Have a good driving record free of any DUIs or major driving infractions
Ability to work overtime and occasional Saturdays
High school diploma or GED
21 years old+
Although ArborLawn will train the right candidate, candidates with previous lawn technician experience and State Certification will be strongly considered.
ArborLawn offers benefits including excellent wage, medical and prescription drug coverage, paid holidays, vacation, personal time, life insurance, cell phone allowance, a 401(k) plan, and an opportunity to prosper.
Apply online with resume/work history uploaded.
ArborLawn is a Lansing company that has been meeting and exceeding clients' expectations for nearly 45 years. Our experience in the Green industry has resulted in strong growth for our company and lasting careers for its employees.
ArborLawn is looking for driven and talented people to join our team who would like to make a positive impact in their own life as well as the lives of our customers and fellow team members.
As a member of our team, you will work directly with our customers; with each interaction you are a direct representation of our company are expected to present yourself in a professional manner. Have a good work ethic, desire to perform quality workmanship, and like to work outdoors.
We are a drug free workplace.
EOE
lolpyindvv63
629192440